The song "Powers" by boygenius was released on September 30, 2023 as part of their EP the rest. It is the third of four songs on the EP, following "Black Hole" and "Afraid of Heights". The song was written by all three members of boygenius, Julien Baker, Phoebe Bridgers, and Lucy Dacus.
The song is a slow-burning ballad with a simple guitar arrangement. The lyrics are about the power of love and friendship, and how they can help us through difficult times. The song also touches on themes of self-doubt and insecurity, but it ultimately ends on a hopeful note.
Chords Used: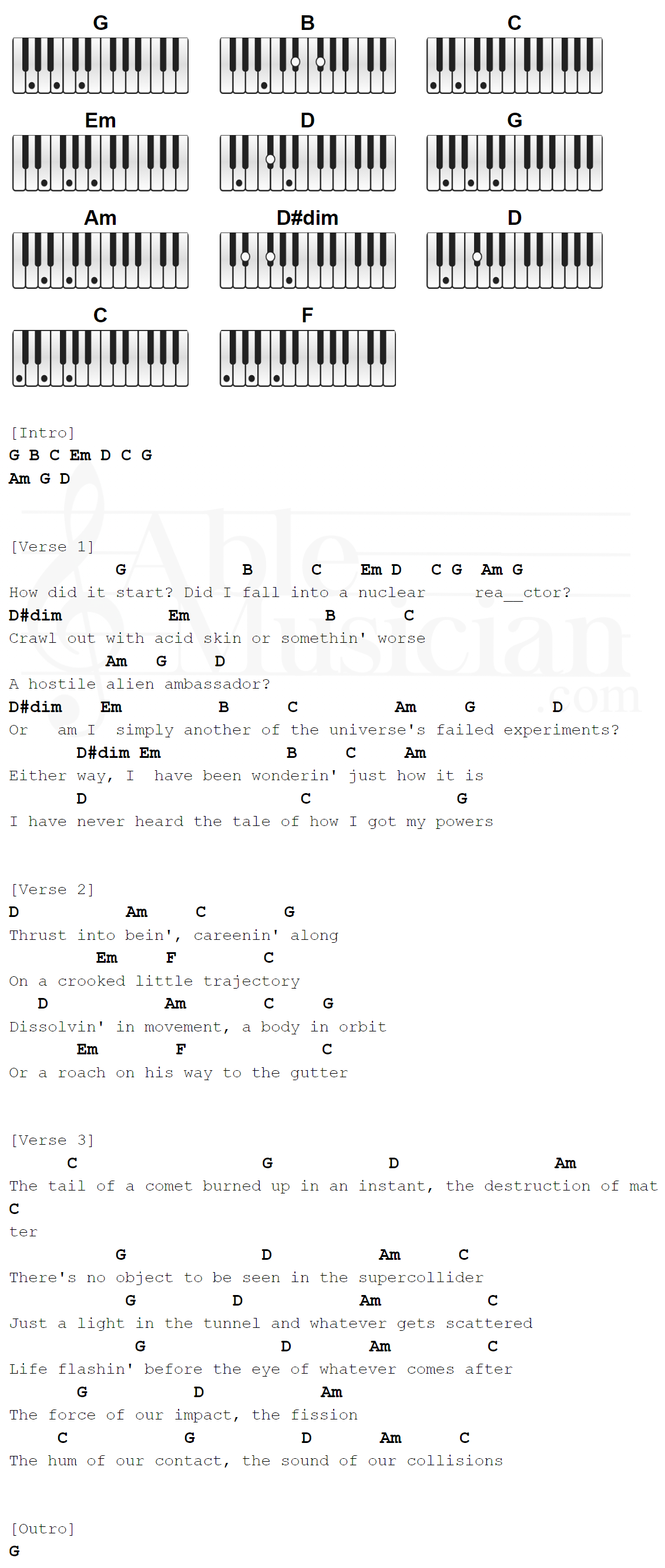 Music Video to Play Along
Music Information & History
Boygenius is not a traditional musical group but a supergroup comprising three talented singer-songwriters: Julien Baker, Phoebe Bridgers, and Lucy Dacus. They joined forces to create and release an EP titled "boygenius" in 2018. Here are some key facts about the trio and their collaboration:
Formation: Boygenius was formed in 2018 when Julien Baker, Phoebe Bridgers, and Lucy Dacus embarked on a joint tour. During this time, they decided to collaborate on music.
Self-Titled EP: The supergroup's self-titled EP, "boygenius," was released on October 26, 2018. It features six tracks and showcases the individual talents of each member while also highlighting their harmonious blend.
Critical Acclaim: The EP received widespread critical acclaim, with many music publications and critics praising the songwriting and vocal performances of Baker, Bridgers, and Dacus. It was hailed as one of the best collaborative projects of 2018.
Musical Styles: Boygenius' music is characterized by its introspective and emotionally charged lyrics, often exploring themes of personal growth, relationships, and self-discovery. Their sound incorporates elements of folk, indie rock, and alternative music.
Individual Careers: All three members of Boygenius have successful solo careers. Julien Baker, Phoebe Bridgers, and Lucy Dacus have released their own albums and EPs, and they continue to produce their own music in addition to their collaborative work.
Touring: Following the release of their EP, Boygenius embarked on a North American tour in late 2018 to support their music. Their live performances were highly praised for their vocal prowess and emotional intensity.
Charity: Boygenius used their collaborative tour as an opportunity to give back. They donated a portion of their proceeds to charities, including organizations supporting women's reproductive rights.
Songwriting Process: The members of Boygenius contributed their individual songwriting strengths to the project. This allowed each of them to showcase their unique perspectives and musical styles while working together.