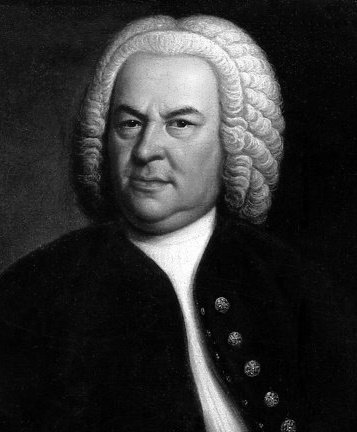 The following is a history of Keyboard music from the earliest use of keyboard instruments to the heights of Bach and Händel.
Included are brief biographies of various keyboard composers and descriptions their works, as well as technological advancements, such as the development of the clavichord and harpsichord.
Earliest Use of Keyboard Instruments
Prior to the fourteenth century, keyboard instruments (especially the organ) were used merely in a supporting role or to play transcriptions from other sources.
The Robertsbridge Codex
The Robertsbridge Codex (ca. 1320) contains the first music known to have been written especially for a keyboard instrument.
It contains six pieces for organ, three of which are in the general form of the estampie.
Other early collections of keyboard music include the Ileborgh Tablature (1448) and the Buxheim Organ Book (1475).
Whereas the music in the Robertsbridge Codex mainly is built upon parallel fifths, one can already observe certain aspects of modern western harmony in the music of the Buxheim Organ Book, which employs triads and early forms of subdominant-dominant-tonic relationships at cadences.
Early Keyboard Composers
Important keyboard composers of the Renaissance (ca. 1420-1600) include the Germans Conrad Paumann (1410-1473) and Arnolt Schlick (1460-1517), the Austrian Paul Hofhaimer (1459-1537), the English Hugh Aston (ca. 1480-1520), the Italians Claudio Merulo (1533-1604) and Giovanni Gabrieli (1557), and the Spanish Antonio de Cabezon (1510-1566).
Conrad Paumann (1410-1473)
Paumann formulated the rules for instrumental handling of counterpoint in his Fundamentum Organisandi (Principles of Composition).
These rules were among the first attempts to free instrumental composition from the influence of vocal composition.
Arnolt Schlick (1460-1517)
Schlick was a leading composer in the school of organ composition that eventually led to Bach.
His keyboard music was mostly written in the style of the organ chorale.
Paul Hofhaimer (1459-1537)
Hofhaimer founded what has been called the Viennese School.
In contrast to the open, hollow harmonies of previous schools, Hofhaimer's compositions tend to use full, sonorous chords complete with thirds.
The French music publisher Pierre Attaignant printed seven collections of keyboard works in 1530/1531.
Most of the collection's pieces were arrangements of sacred and secular works.
However, for the first time the gaillarde (galliard), a happy dance in triple meter, appeared in print.
Hugh Aston (ca. 1480-1520)
Aston wrote a hornepype, which has an unusual length for this early period and which is build on a bass pattern derived from a triad on F alternating with its dominant on C.
This hornepype is included in the English collection Royal Appendix 58.
Claudio Merulo (1533-1604)
One characteristic of Merulo's compositions, especially in his toccatas, is the technique of developing germ motives.
Merulo also was one of the first to divide his toccatas into a number of sections, alternating chordal passages with florid sections.
Giovanni Gabrieli (1557)
Gabrieli composed primarily for the organ.
Representative of the Italian school of keyboard composition, Gabrieli's talent is most fully displayed in his ricercari and canzoni.
He used extremely personalized principal themes in his composition, similar to those by J.S. Bach a hundred years later.
Antonio de Cabezon (1510-1566)
Cabezon was famous for his diferencias (variations), which are true variations in every sense of the word, not merely the ornamenting or embellishing of a theme.
He designated his music for keyboard, harp, and guitar, without giving an indication as to which instrument was most appropriate.
Rise of the Harpsichord and Clavichord Schools
Following these early attempts of keyboard composition, which were mostly based on the organ, distinct harpsichord and clavichord schools developed in the major countries of Europe.
These schools of keyboard composition laid the foundation for the great Baroque (ca. 1600-1750) composers Johann Sebastian Bach and Georg Friedrich Händel.
The English School
In England, William Byrd (1542-1623) dominated the first-generation of English keyboard composers, who formed the so-called English virginal school.
The Fitzwilliam Virginal Book contains compositions by representative composers of the English keyboard school (Byrd, Farnaby, Morley, Gibbons, Bull, etc.).
Its nearly three hundred compositions include many musical forms: dances, fantasies, motets, preludes, airs, contrapuntual inventions, and variations.
Henry Purcell (1659-1695)
England's most important composer from the seventeenth century was Henry Purcell (1659-1695).
His harpsichord music consists essentially of suites and lessons.
Purcell most often opened his suites with a prelude, followed by and allemande and courante.
To these dances he sometimes added an English dance (as the hornpipe), or an Italian air, minuet, or fantasies called voluntaries.
At other times he added a trumpet tune or movements borrowed from the French repertoire (such as gavotte, bouree, or rigaudon).
Purcell usually wrote for two or three voices in simple texture and with standard harmonies.
Girolamo Frescobaldi (1583-1643)
In Italy, Girolamo Frescobaldi (1583-1643) was one of the foremost composers of the Italian cembalo school.
He pushed the variation to new horizons.
Characteristics of his works include the use of modality, frequent chromaticism, and imitative devices.
Frescobaldi also introduced the tempo rubato in his toccatas.
Domenico Scarlatti (1685-1757)
Domenico Scarlatti (1685-1757) was the most important Italian composer of harpsichord music in the Baroque period.
He spent most of his adult life in Spain under the patronage of Queen Maria Barbara, where he wrote more than five hundred sonatas for harpsichord.
These sonatas are one-movement pieces in binary form.
The first part modulates to the dominant and second part modulates back to the tonic.
Not only through the use of note-repetition and the acciaccatura becomes the influence of Spanish music obvious, but many of Scarlatti's sonatas also recall the spirit of Spanish popular dance forms, such as the zapateado, polo, or jota.
Scarlatti himself only published thirty works of this type, called Essercizi per Gravicembalo (Exercises for Harpsichord, 1738).
Domenico Alberti (ca. 1710-1740)
The Venetian Domenico Alberti (ca. 1710-1740) is especially famous because his name is connected to the Alberti-bass (a broken-triad accompaniment figure).
He also wrote about thirty-six sonatas for harpsichord.
The French School
The French clavecin (harpsichord) school of the seventeenth and eighteenth centuries was influenced by lute music.
Lute music enjoyed great popularity in France and was greatly influenced by English virginal music.
Jacques Champion De Chambonnieres (1601-1672)
Jacques Champion De Chambonnieres (1601-1672) was the first important French harpsichord composer who also set the foundation for later composers.
Chambonnieres left two collections of Pieces de Clavessin (1672).
Francois Couperin
From mid-seventeenth century to 1826 seven Couperins successively filled the organ post at the church of Saint-Gervais in Paris.
Of these, Francois Couperin was the most important composer for keyboard music.
He published four collections and the famous L'Art de Toucher le Clavecin (The Art of Playing the Harpsichord).
Instead of gathering his pieces into suites, Couperin arranged his pieces into larger groups called ordres.
An ordre often began began with several pieces in the style of an allemande, courante and sarabande, but mostly contained descriptive pieces with fanciful titles.
Jean-Philippe Rameau (1683-1764)
Jean-Philippe Rameau (1683-1764) is known especially for his theories on harmony.
He introduced our modern system of functional harmony in his Traite de l'harmone, Paris 1722.
Rameau also wrote three harpsichord collections, in which the Pieces de Clavecin are character pieces and works with provocative and descriptive titles.
Jan Pieterszoon Sweelinck (1562-1621)
Jan Pieterszoon Sweelinck (1562-1621) is the only important composer of the Netherlands.
He didn't give an indication for whether his pieces should be played on the organ or the harpsichord.
His pieces include thirteen fantasias, six echo-fantasias (pieces of music which make use of the echo-effect, alternating piano and forte), thirteen toccatas, twenty-four chorale variations, seven variations on popular tunes, and five variations on popular dances.
Padre Antonio Soler (1729-1783)
The foremost composer of keyboard music in eighteenth-century Spain was Padre Antonio Soler (1729-1783).
He was a pupil of Scarlatti and wrote several sonatas that show the influence of Spanish flamenco music.
Manuel Rodrigues Coelho (born in 1583)
In Portugal, Manuel Rodrigues Coelho (born in 1583) wrote the earliest known published work of Portuguese instrumental music, the Flores de Musica (Musical Flowers).
This is a collection of tentos (ricercari or preludes) for organ, clavichord, or harp.
The suite played an important role in German harpsichord music.
Johann Jacob Frohberger (1616-1667)
Johann Jacob Frohberger (1616-1667) established the framework of the suite with the dances allemande, courante, sarabande, and gigue.
He also was one of the first German composers to attempt expressive music.
Dietrich Buxtehude (1637-1707)
Dietrich Buxtehude (1637-1707) wrote nineteen suites and six sets of variations.
Buxtehude's mature writing and his organ playing were greatly admired by J.S. Bach.
Georg Böhm (1661-1733)
Georg Böhm (1661-1733) is another German composer who had a strong influence on Bach.
Böhm made use of all existing types of keyboard suite (French, Italian, Variation, etc).
Johann Kuhnau (1660-1722)
Johann Kuhnau (1660-1722) wrote the Neue Clavierübung and the Frische Clavier-Früchte.
The Neue Clavierübung contains two parts: the first part contains seven suites in as many major keys, the second part contains seven suites in as many minor keys.
The Frische Clavier Früchte contains a set of seven church sonatas.
Kuhnau's most famous composition for harpsichord is a set of six Biblischer Historien (Biblical Sonatas, 1700).
These so-called sonatas are programmatic works built upon scenes drawn from the Old Testament.
The Peak of Baroque Keyboard Music
Baroque music reached its peak with the compositions of Johann Sebastian Bach (1685-1750) and George Friedrich Händel (1685-1759).
Johann Sebastian Bach (1685-1750)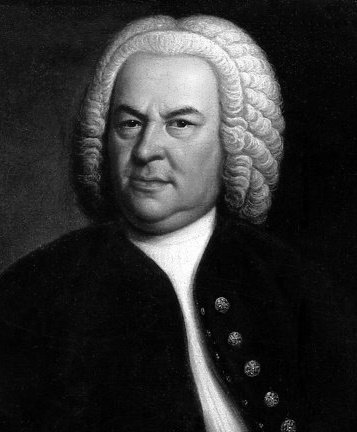 Bach's Well-Tempered Clavier takes advantage of the new tempered scale tuning (Werckmeister in 1686/87), which allowed the keyboard player to play in any key without retuning the instrument.
It consists of two books, both with twenty-four preludes and fugues in all major and minor keys (C-major, C-minor-, C#-major, etc.).
These preludes and fugues were intended "For the Use and Profit of the Musical Youth Desirous of Learning, as well as for the Pastime of those Already skilled in this Study."
Bach's Inventions and Sinfonias were also written for piano students and originally part of Wilhelm Friedemann's Clavierbüchlein.
There are fifteen Inventions in two voices and fifteen Sinfonias in three voices.
Bach also standardized the suite with the order of the dances: allemande, courante, sarabande, optional dances (gavotte, bouree, etc.), and gigue.
Among his suites are the French Suites, the English Suites, and the Partitas.
Other works of Bach include the Clavierübung in four parts, which contains the Goldberg Variations and the Italian Concert.
Although Bach did not really "invent" anything new in his keyboard music, he perfected all the common forms of music in Europe and brought it together in one unique style of keyboard composition.
George Friedrich Händel (1685-1759)
George Friedrich Händel was born in Germany, but he spent most of his adult life in London.
Other than Bach, who did not travel very much, Händel spent some time in Italy, France, Germany, as well as England.
Händel's harpsichord works consist of three collections and some kind of appendix including six fugues.
The first collection with its eight suites is the most famous.
The second collection contains many of his youthful works such as little suites and variations.
The third collection includes many different kinds of pieces: suites, a Fantasy, a Caprice, little Sonatas, and even some Lessons for his pupils.
Händel was a very international composer which can be seen in his suites: some are the German type with four dances (allemande, courante, sarabande, and gigue), other suites belong to the sonata da chiesa type of the Italians (allegros and prestos alternate with adagios and lentos).
Händel was mostly famous for his vocal and orchestral works, but his keyboard works also reveal his genius (although he was not as consistent in his keyboard compositions as Bach was).